About the Company
Amour Daydream Studio was started when I had my own wedding and couldn't find anything similar to what I was dreaming about. I created my own invitation suite, stationery, favors, signs, cake topper and even all the personal gifts I gave to my wedding party and parents! From there, I decided I wanted to help other brides' visions come to life as well as special events!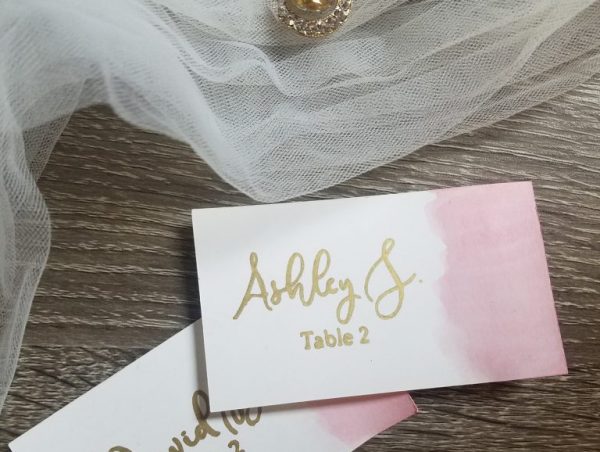 About the Owner
Melinda LaRue
I have always been into design and being creative. I actually received a Bachelors Degree in Fashion Design and Production, from Lasell College. I always liked creating, during High School I took 4 years of Fashion and Custom Design. I really enjoyed it, so I went to college already knowing a bit about it! After college I landed a design job at a lingerie company as an assistant designer! Which I still work full time as a Senior Design Manager.
I got married in October 2017 to my best friend and I fell in love with the whole process and creating everything. I was going to go the easy route and try to purchase things already made, but I couldn't find anything I liked. So I worked long hours to create most of everything used for the wedding. If I could I would get re-married every year as I enjoyed it so much, but my Husband doesn't like that idea! Since college I've wanted to own my own company, but I was never in LOVE with any of the ideas. Most of my ideas involved sewing, but I enjoy that more as a hobby and I know I wouldn't be able to sew every day, I would go crazy. I even had idea of opening a Paleo restaurant where the inside looked like a cave! Ha, but I don't know the first thing about restaurants, and I don't consider my self a very good cook ha! So the idea of having my own business in the wedding industry working with other brides to make their visions comes true and to help save them time (as I was always in my studio working on something wedding related when I was home, not much of a social life!) brought joy to me, one because I love weddings and brides but two I finally found my DREAM business!
Never stop dreaming!
A Few Fun Facts about me!
My favorite color – This is a hard one! My favorite color is always changing, but right now I would say teal! But check back as this might change later, ha!
I LOVE food!
Not a coffee drinker
Grew up in Connecticut, but now a Mainer
Have 2 Fur-babys. Oscar the cat and Thor our new puppy!
We have our own hobby farm with produce and animals