beautifully designed
Custom Wedding Invitations
Your wedding invitations are one of the first pieces your guests will see as well as one of the few tangible items that they keep. Invitations are a glimpse into your big day. They should not only be a sneak peek of your wedding day, but also have a reflection of your personalities and love story.
Together, we will create one-of-kind invitations with custom artwork and illustrations. I love working with couples that want to add special touches to their stationery. Do you share the love of books? Or love to watch baseball together? Maybe one of you is a lobsterman? I love hearing your unique story and creating fun ways to incorporate little details into your invitation suite.
Quality of work
All artwork and illustrations are created from scratch for each couple. Invitation suites are printed on your choice of luxury papers. Printing capabilities are endless; digital, hot foiling, letterpress, die-cutting, as well as many other printing method options. Whether it's a fun and bright watercolor crest or an elaborate gold foil on velvet paper, I will always strive to create memorable designs that guests will want to save as a keepsake from your big day.
The experience
The custom design process is such a fun part of your planning experience. There is something so special about working with a designer that gets to know you and creates custom artwork and illustrations that reflect your personalities and wedding visions. I value the collaborative process and friendships I create with my couples. I listen to your story and encourage creativity and ideas.
When to order custom invitations
Custom artwork and design takes time. I recommend getting in touch with me at least 8 months before your wedding day to allow enough time for the design and production of your invitation suite. Are you interested in custom save the dates? Reach out at least 3 months before you would like to mail them out to guests. Please reach out as soon as possible! I take on a limited number of custom design projects each month.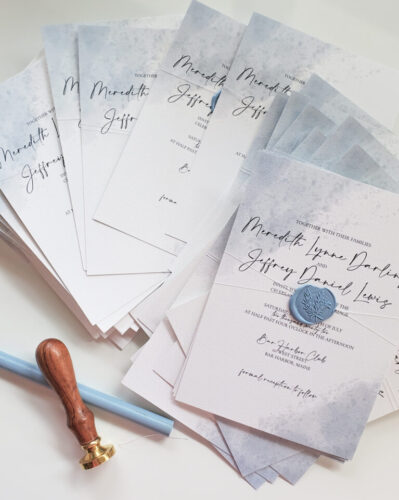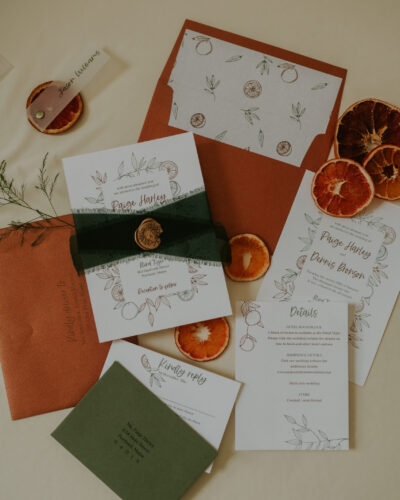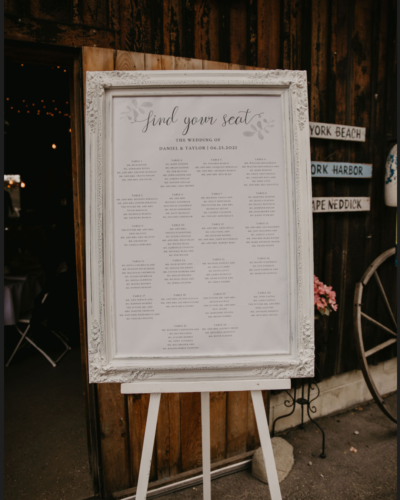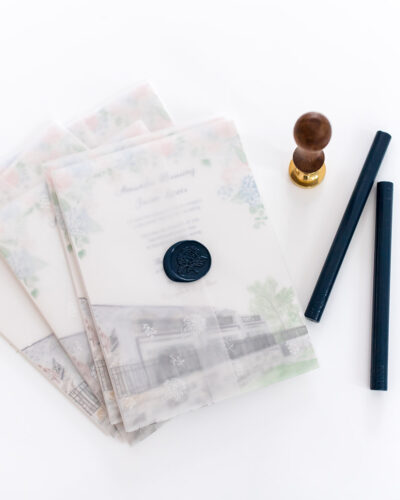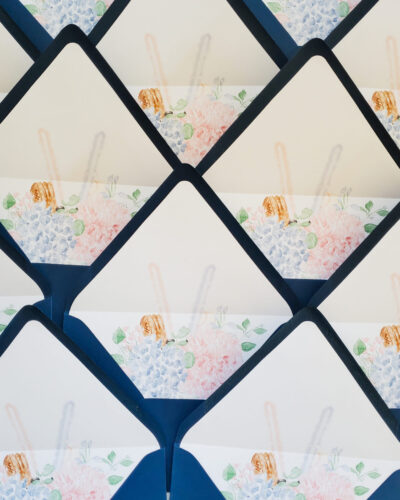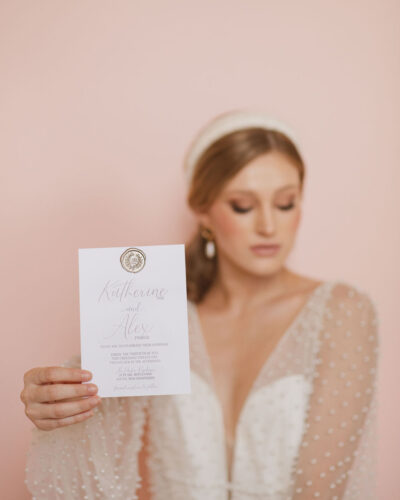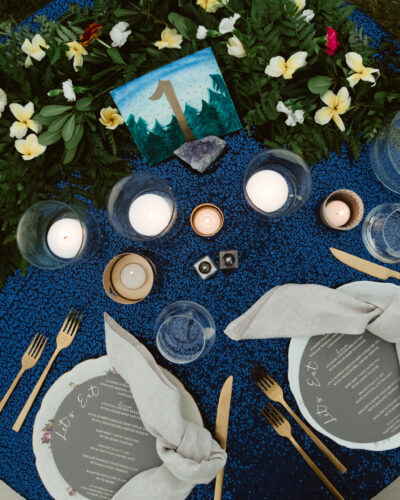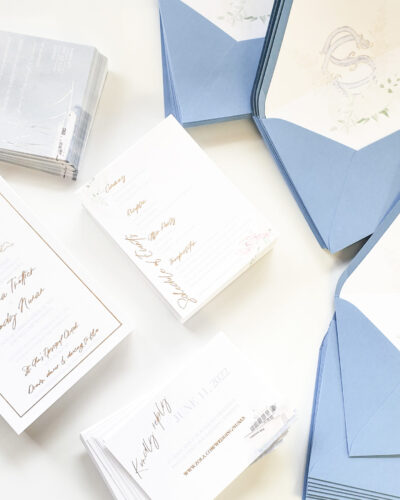 Custom invitation investment
Each wedding invitation suite is as unique as you and your love story. Pricing is dependent on quantity, pieces needed, and printing techniques. The average Amour Daydream Studio couple spends $2,000 – $6,000 on custom stationery. Invitations start at $1,600 for 100 5 piece sets.
Amour Daydream Studio
Stunning custom invitations for your unique love story
Berwick, Maine | Serves couples worldwide
quick links